3D knit technology
3D knitting technology is a revolutionary technique used to create the upholstery for the Stressless® Basil dining chair. This innovative process allows for immaculate precision and meets excellent technical requirements, resulting in a chair that is both beautiful and functional.
With featuring replaceable and washable upholstery the user can enjoy meals without being overly cautious about spillages. The upholstery cover can be removed and washed on a 30° wool programme. It is also possible to redesign the chair by ordering a new cover in a vast variety of colours.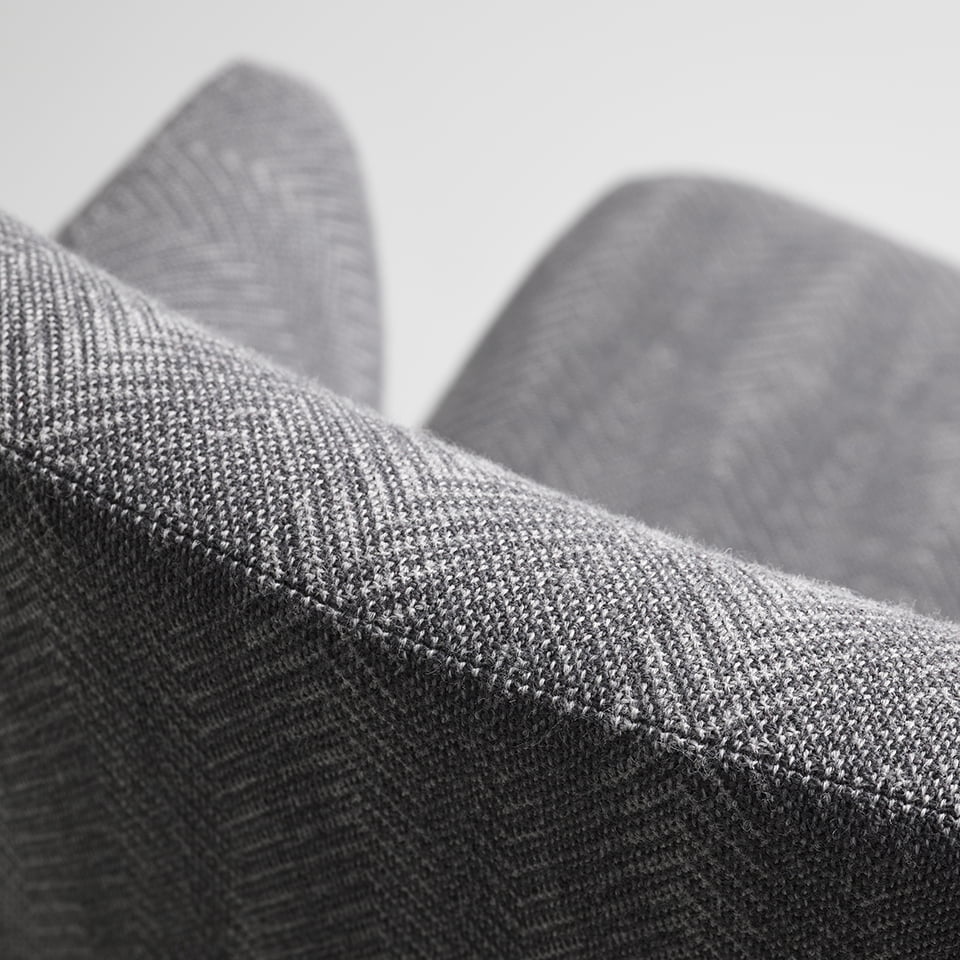 Superior fit
The looped yarn in knitted upholstery fabric provide excellent elasticity, stretch and fit. This contributes to increased sitting comfort, helps the upholstery to keep its shape and accentuates the design of the furniture. The elasticity of the upholstery also makes it easier to remove for cleaning.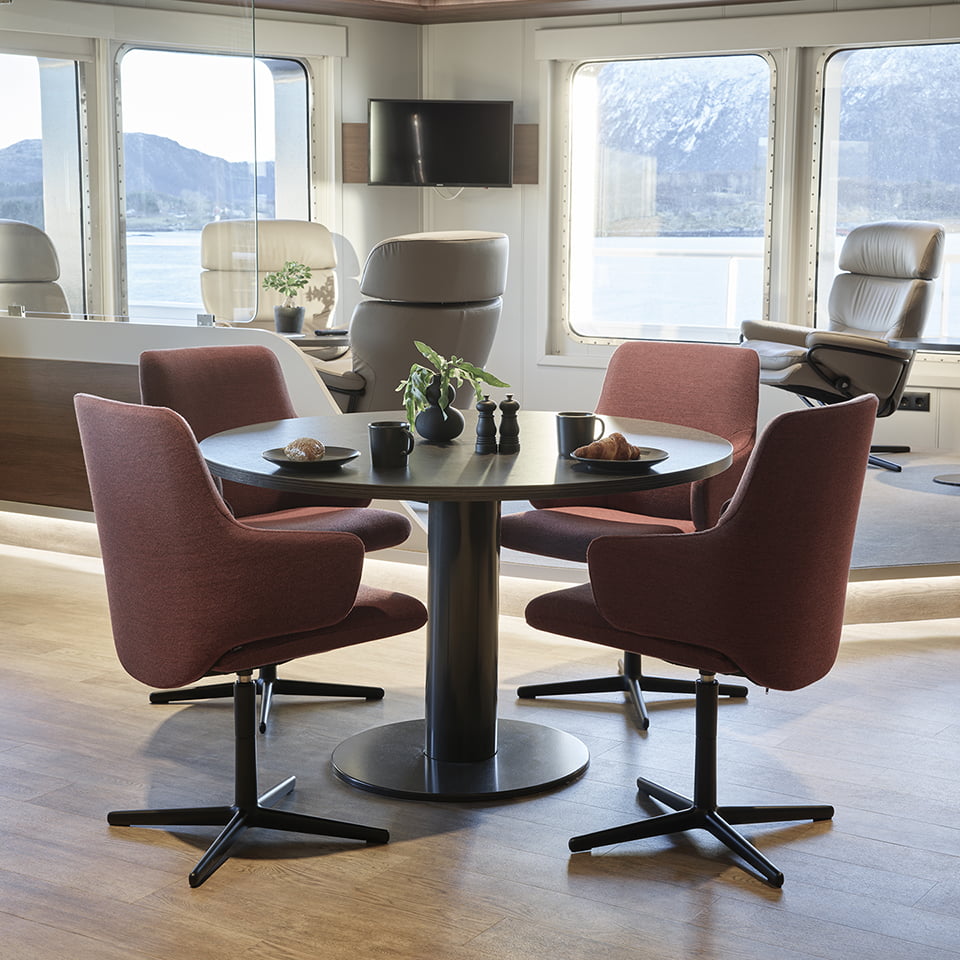 Certified for the future
The Stressless® Basil dining chair meets high standards for animal welfare and sustainability. The Nativa label means each contributor in the value chain is certified, and the wool can be traced from the farmers all the way to the finished chair. It is also GOTS certified organic wool. The textile is certified according to BlueSign and Oeko-Tex.
Not a thread to waste
3D knitting minimizes waste of materials as it is knitted with superior precision, minimizing the use of virgin materials. Plus, the use of certified washable wool yarn with biodegradable polyamide ensures that our production process and everyday use is more environmentally friendly.
Repair, refurbish, recycle
Circular design is a design approach that aims to minimize waste and maximize the lifespan of products. At Ekornes, we believe that circular design is not only good for the environment, but also for our customers.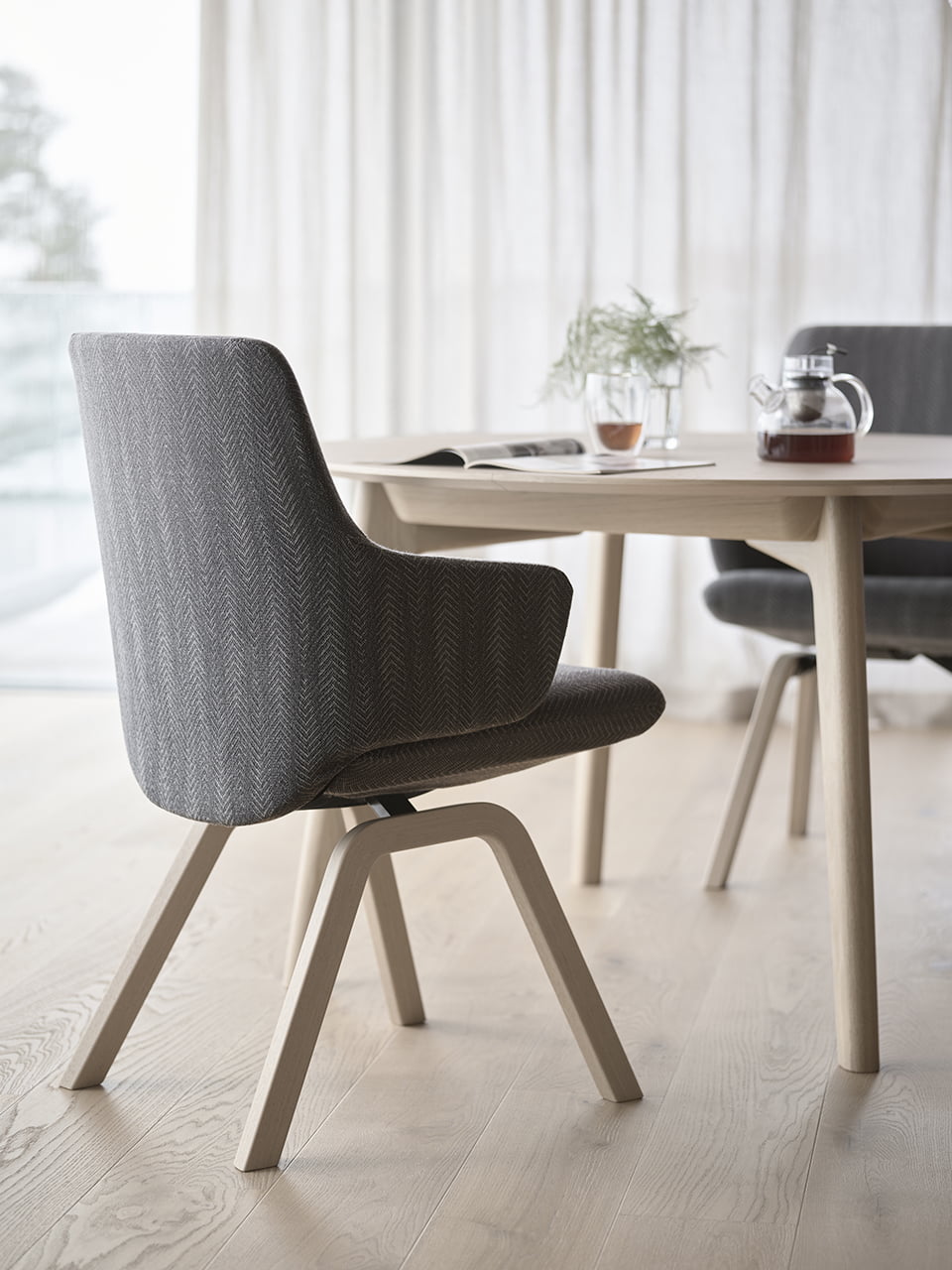 Sustainable, versatile and beautiful
Stressless® Basil is available as a medium or large model in two different back heights. The large models are available with or without armrests. Our dining chairs all have a flexible seat and back, offering a variety of positions for increased comfort.